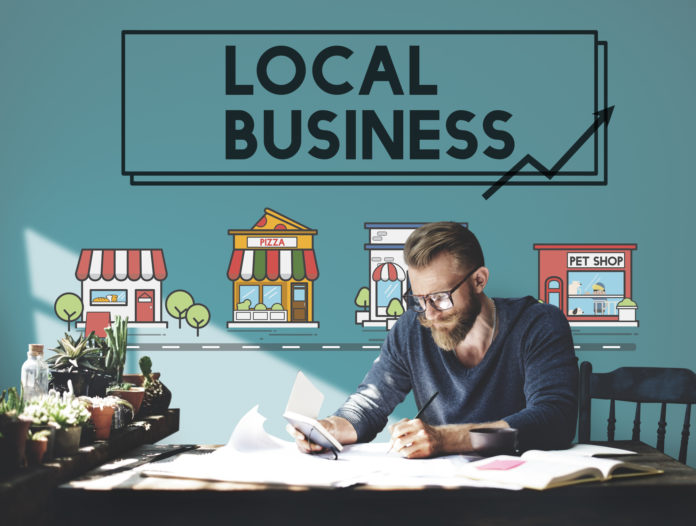 Venturing into business is never easy. It is hard work – it entails sleepless nights, the rising and falling of the lines in the graph, arguments here and there, and even rejections. But when you come across all of those examples and still survive – you will see that having a business is very rewarding. Because it is labor based, once you see the fruit of your labor, all will be well. NOT!
Although you've gone through those examples above, there is a possibility of fluctuation, that's why you need to continue to get local clients. How do you it?
You Must ADVERTISE
Are you familiar with the saying "A business without a sign is a sign of no business"? That is the reason why you advertise. Now before you advertise, you need to know who your target audience. According to a top Facebook Ad Agency, "knowing the target audience makes it easier to know what platform you are going to use."
For example, you are a toy company, and you want to advertise to your clients who are kids and their parents, you can't advertise in print, because children in general do not read the papers, what children often see is television, that's where you advertise.
In advertising, the message you want to relay must be related to your products or services.
You Must Participate In Networking, Referrals, and Word of Mouth
Referrals don't require any effort. As long as your product or service is exemplary, you will get referred. The good thing about referrals is that when those referred to you are pleased with your service, they will also refer other prospective customers which then create a network of referrals.
Do not be afraid to ask you clients for referrals as long as you know the product or service you've provided them is really good.
Make sure to stay in contact with the loyal customers, and do everything you can to reach out to newly referred ones.
HOST-BENEFICIARY ARRANGEMENT
No man is an island as they say. If you team up with another business with the same client as you, you can work hand-in-hand to promote each other's businesses.
An example is a flower arrangement shop to team up with an events planner, the events planner could refer the flower arrangement shop to her clients especially during wedding season giving off discount offers, while the flower arrangement shop could promote the events planner by attaching calling cards of the events planner attached in the bouquets.
This host-beneficiary arrangement could be a one-time event, but if the partnership continues, it becomes a strategic alliance.
STRATEGIC ALLIANCE
Host-beneficiary arrangements could last only for a while, but if the arrangement goes well and smoothly, it will become an alliance. A strategic alliance can last up to years.
VOLUNTEER TO WORK FOR FREE, SPONSOR EVENTS
Working for free will not gain you instant money; rather it will give you popularity. For example, you own a hair salon. Organizing an event that will give free haircuts to the homeless will boost your company's good will.
The good thing about boosting the company's good will is that unlike advertisements which come and go, the good will stays. Aside from this you will gain loyal customers. But, just as you have increased good will, so will your competitors try to keep up to you, make sure you keep your reputation flawless.
You should also take advantage of the events where media is involved. Sponsor those kinds of events and you get instant free media coverage, what a good way to get known, right?
Just keep in mind that in sponsoring events, it should be pro what you believe in.
Don't go on sponsoring tree hugging events when your products are made mostly out of plastic.
Remember to stay true to your brand image.
Now, for some these may not work, for others these may work. But if you are really willing to grow your business, give these a try. No one was ever hurt by trying.
One last piece of advice, keep you connections. They will help you and you will help them one way or another.
Stay passionate!